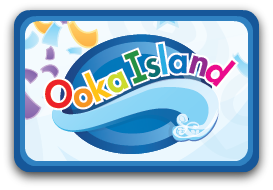 Ooka Island is a downloadable 3D virtual learning world that promotes literacy in preschool through second grade children. With its combination of phonological awareness, rich vocabulary, and learning activities, Ooka Island uses proven methods to create fluency.
The Ooka Method was developed by Ooka Island Founder and President, Dr. Kay MacPhee. Dr. MacPhee's first reading intervention program, SpellRead, was recognized as one of the top rated intervention programs by the US Department of Education's What Works Clearing House, the leading authority in analyzing results of educational programs. Notably, SpellRead was rated #1 for improvement in reading comprehension.
In addition to the solid method of instruction, the feature that stood out most to me is the way Ooka Island guides the child through each step of the process. The introduction gives an overview of the entire program: the different games, goals, and steps. It was so helpful for me as a parent to be able to grasp what was going on and where we were going early in the program. During each activity, there are wonderful instructions for the child. There is no confusion and wondering what you're supposed to be doing. This is a huge perk! There's nothing more frustrating than not being able to figure out something that is supposed to be fun. With Ooka Island, that is definitely not a problem!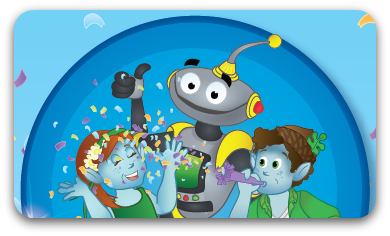 My girls did not care for the appearance of the characters, particularly the elves and the pigs. They thought they looked strange and a little creepy. This may be an issue for some families if their children are sensitive to such things.
The learning aspects of the program are excellent. The child's play adapts to fit her level, as the program's algorithm makes adjustments based on performance. Real-time data is collected as the child works her way though the program. This allows the parent to track progress, identify areas that need more work, and have a record of learning.
Below is pricing information Ooka Island:
 Visit the Ooka Island site for more info, videos, and to sign up today! You can get a free trial here.

Visit the TOS Crew Blog for more reviews of Ooka Island!
Disclosure: I received this free of charge for the purpose of this review.